This last month I've been very busy working on the terrain, dungeons and 3d assets areas.
My first approach for terrain was doing something similar to Driftmoon's terrain… but I had problems with transitions between textures. The solution I found was in this article … but nowadays we have not a texture artist to make masks…
 So I decided going in other direction… I'm a great fan of Warcraft III, and I tried to get its terrain type… I found this article about wc3 tilesets layout and this article  about auto-tiling… and I decided to implement it… this has been the result…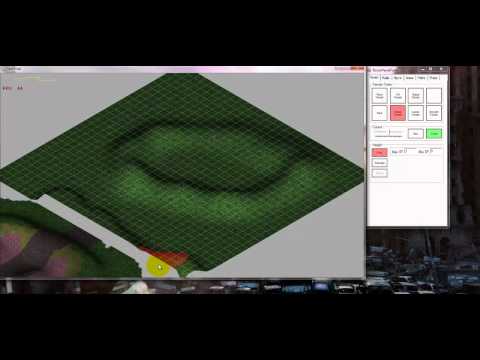 The algorithm itself isn't hard to understand, you only need an array of flags where you store the active corner of a tile.
If you want to paint a tile you have to set the four tile flags and update it neithbours as you can watch in this picture:
We're evaluating using full 3D or 2D tiles. The last two days of July I worked on an isometric map tile editor and tested a known program called Tiled… but I don't like it because it doesn't store tile elevation, so I decided to develop it…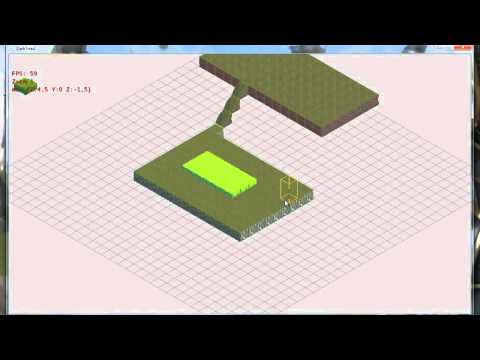 As you can watch in the video, I store the tile elevation, that will allow me to position the tile in a 3D world, what's really great!
It's very soon yet and I'm testing the rendering methods… I´ve currently developed two renderers for 2D isometric tilesets, both 2D and 3D. The 2D renderer uses two triangles and the 3D renderer uses four to add depth to the sprite… though it needs much more improvements… Maybe I'll have to work on them if we need to use some 2D isometric tilesets
At the moment, we're using only 3d models…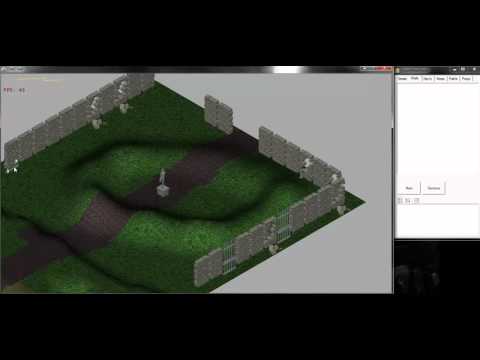 That's all folks…
Dungeon tileset comes from flare game.

Isometric 64x64 tileset come from Open Game Art

Warcraft 3 Tilesets